Welcome! Please Read!
Some important information before you get started! Make sure to read the whole thing, it helps a lot and gets your order to you quicker!
To help us help you we'd appreciate it if you'd follow the following rules and guidance... If you don't follow these rules, your order may be refunded. Thank you!
For Delivery
1. All Delivery orders must be over £15 in Value - not including Petrol Cost.
2. Order before 2:30pm for Same Day Delivery.
- Any orders placed after 2:30pm will be delivered Next Working Day.
3. Delivery within the SA31 postcode is FREE
4. Delivery to SA33, SA32, SA14, SA15, SA16 and SA17 have a £2 petrol fee - please select this at checkout.
Please Note: We will NOT deliver to any other locations.

For Collection
1. Place Orders for Collection before 2:00pm to receive them the same day.
2. You will receive an email once it is ready - or a text message if you let me know you prefer that.
3. Please dont come to the shop unless you've received confirmation it is ready.
4. Collection are usually ready during our shop opening hours. There is no minimum spend required.
Thank you so much for giving us a visit, I look forward to serving you! Have a look around and enjoy!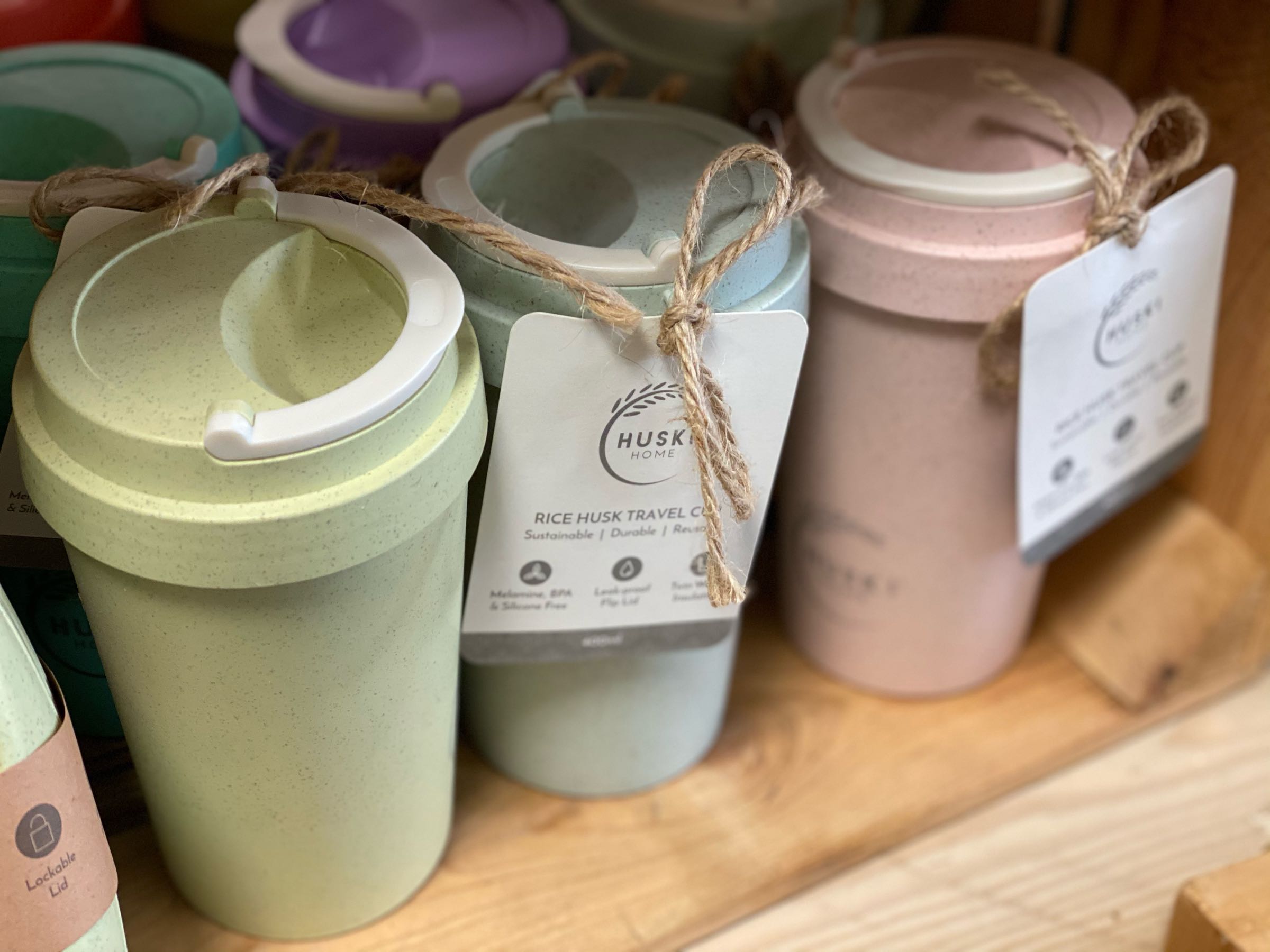 Rice Husk Travel Cup
These Travel cups are made from discarded Rice Husks, making it an ethical and sustainable material. It is Non-toxic and free from Melamine, BPA and Silicone. The Cup is also Leak Proof and Twin Wall Insulated.
Huski Home is a Family run company thats puts Sustainability at the top of the prioity list. They utilise what is biodegradable and earth friendly - recycling rise husks for their products means they're using a product which would have otherwise been wasted.
Did you know?... In the UK we use around 7 Million disposable coffee cups every day. Thats 2.5 Billion every year, of which 182 Million are Littered on our streets or in our oceans. Help us stop this waste and reuse your cups!
£9.99
Go to Item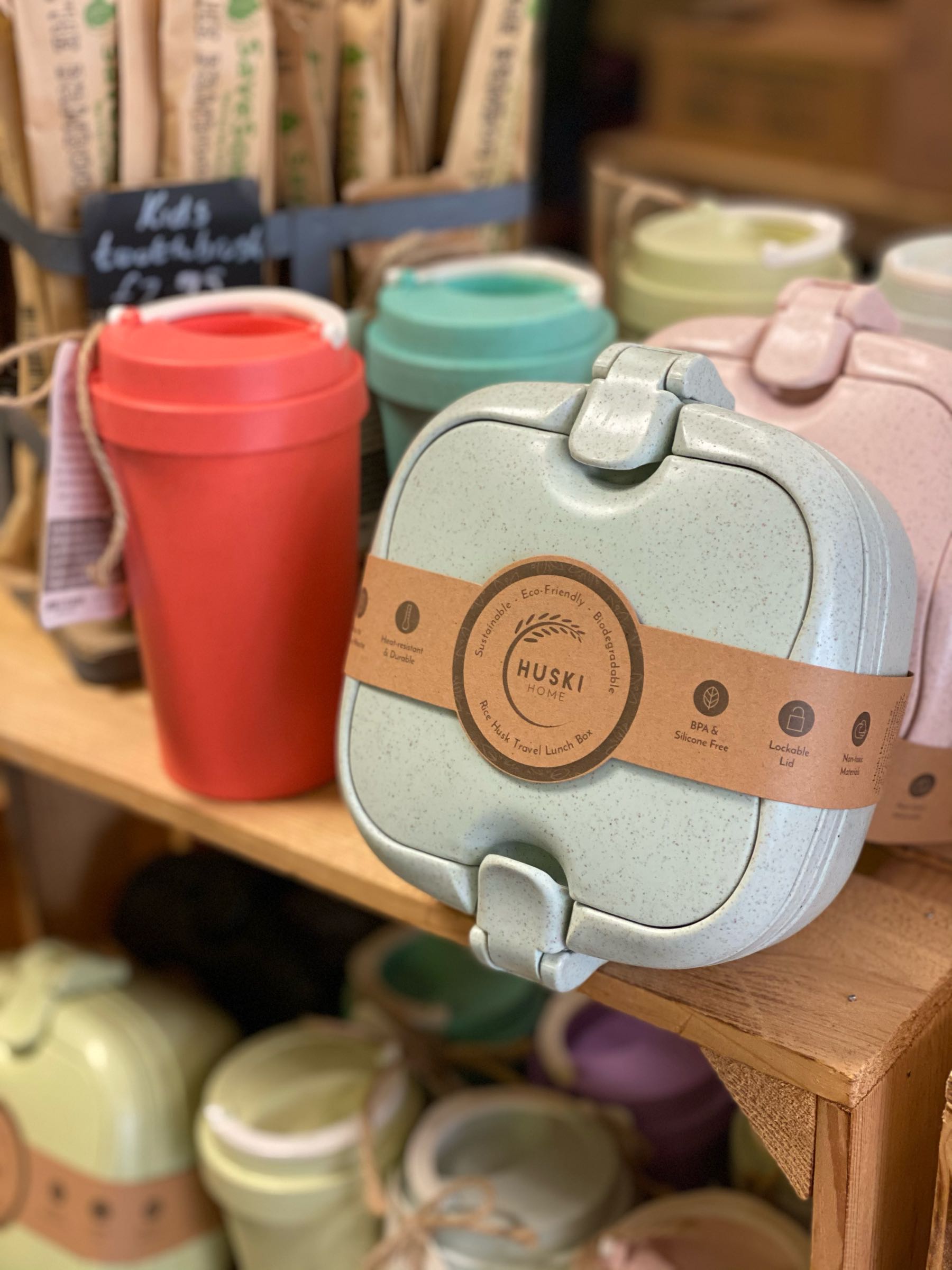 Rice Husk Lunch Box
These boxes are made from a material that recycles Rice Husks - which have otherwise have been discarded. Making this an Ethical, biodegardable and Sustainable choice. They are Melanime, BPA and Silicone free so they're non-toxic!
They're Heat Resistant (But not for the microwave), have two tiers for storage and a lockable lid. Perfect for that on the go lunch!
£13.99
Go to Item
Would you like to buy one of tote bags to get your shopping delivered in? Or packed in ready for collection?
They're 100% Organic Cotton and are Fairtrade Certified.
£4.95
We have a wide range of food and ethical products without the plastic nonsense! Have a look...
Go to Categories